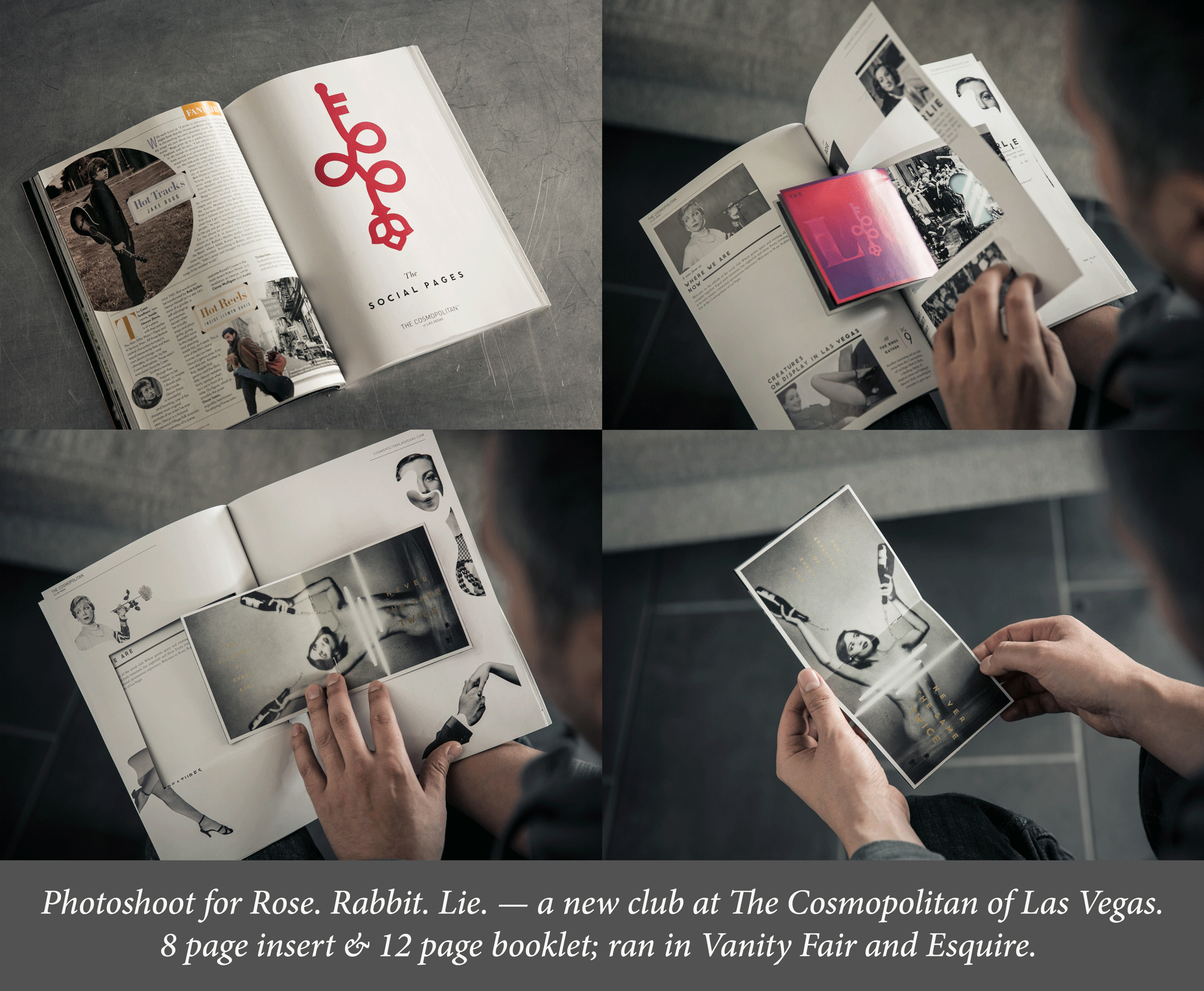 Rose. Rabbit. Lie
An image shot for the launch of the Cosmopolitan's latest club "Rose. Rabbit. Lie." Image retouching / compositing by Anthony Vitagliano.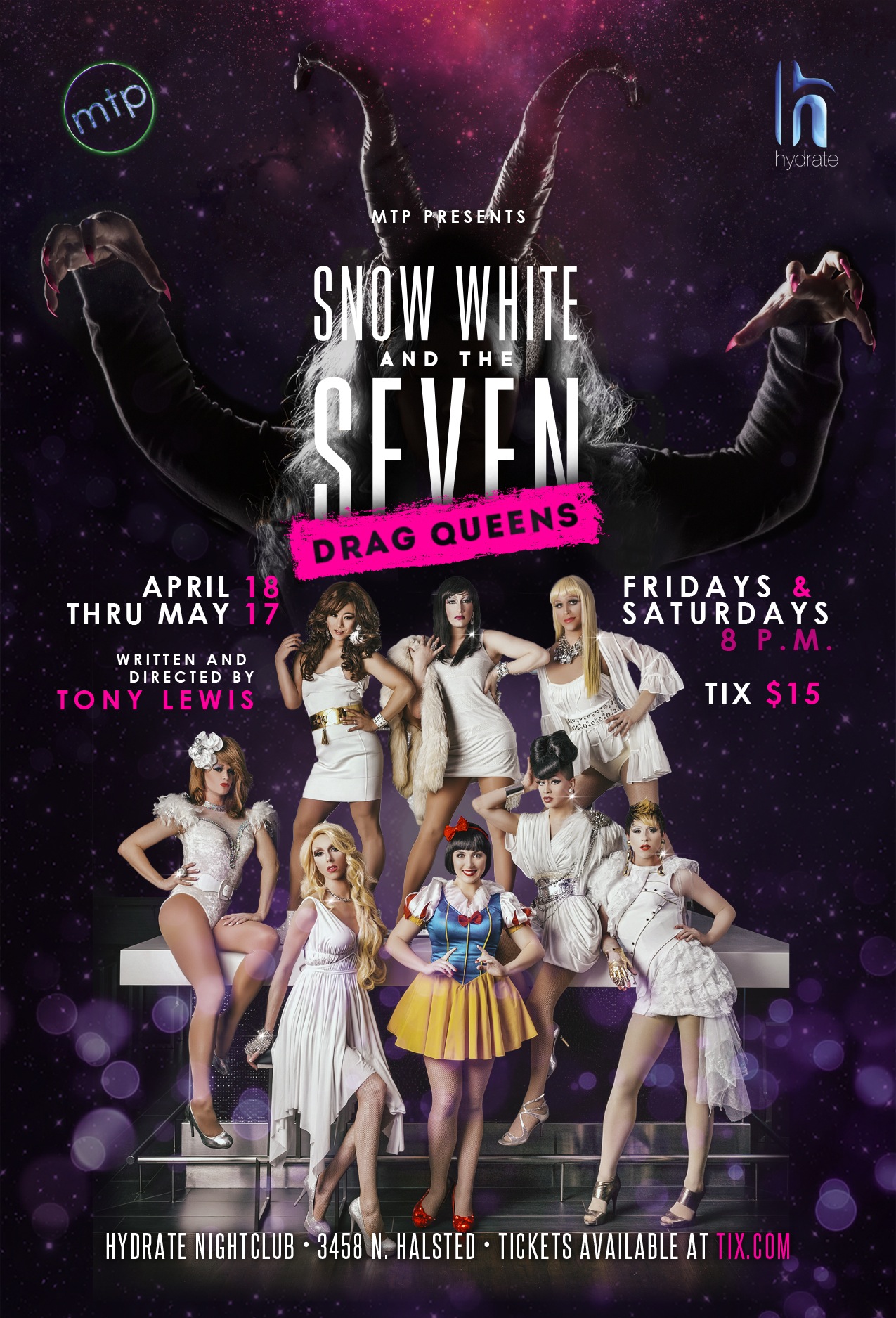 Snow White & The Seven Drag Queens
Photo for the poster for Snow White and the Seven Drag Queens. Retouching by Kyle Faircloth.
TOM
Poster for Tom of Finland-themed Party
Go Bear, Not Bare.
Safer sex campaign for Howard Brown.
Brawl
Photo for a Brawl-themed night at a club.