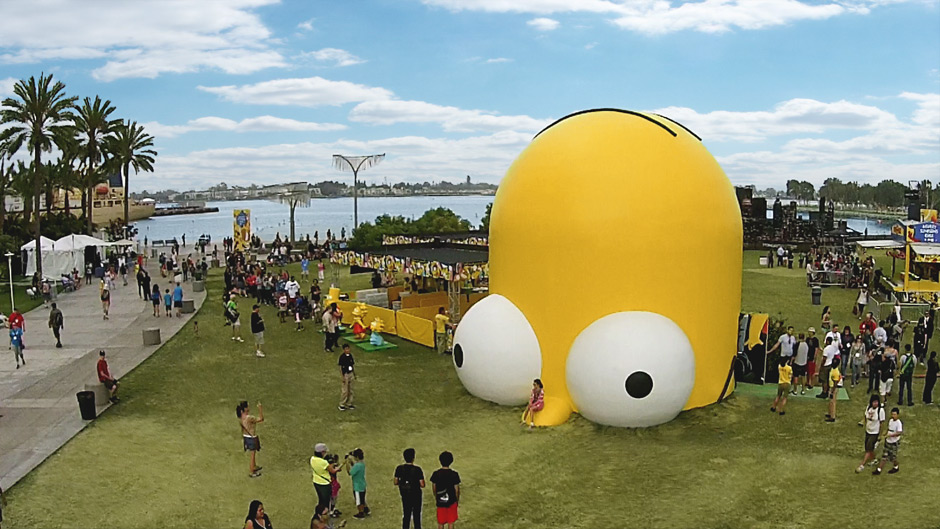 The Chelsea
The Chelsea is the premier performance venue for musical artists in Las Vegas, housed at the Cosmopolitan of Las Vegas. We designed the branding and personality of the club, from concept through final execution, including a graphics package to used for all of the entertainment on premise, throughout the property.
Rose. Rabbit. Lie.
We created an all new experience for the Cosmopolitan of Las Vegas: Rose. Rabbit. Lie. This is the centerpiece of the digital hearth, we designed the logo and had it fabricated as a golden 2.5 foot golden key.
Rose. Rabbit. Lie.
A digital hearth for the club Rose. Rabbit. Lie. We concepted, named, branded, collaborated on all aspects of the experience (including entertainment and menu design) and created a digital hearth (featured here). The hearth combines Hieronymus Bosch's "Garden of Earthly Delights" with a vintage beer sign effect.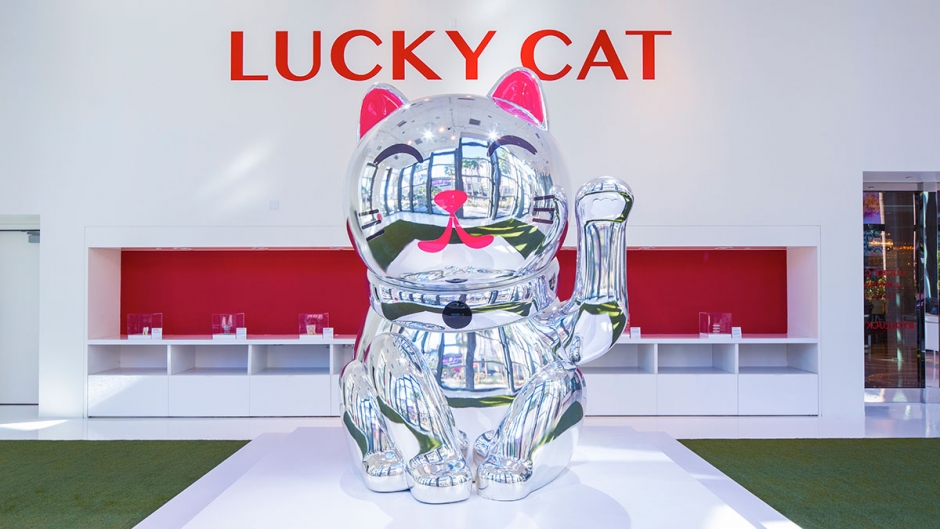 Lucky Cat
We concepted, designed and built the the Lucky Cat — the latest experience at The Cosmopolitan of Las Vegas. Inspired by the maneki-neko, a Japanese emblem of fortune and luck, Lucky Cat is an interactive installation that encourages curiosity and exploration.
Chrome-covered, nine feet tall and perched inside The Cosmopolitan's glass-walled Strip entrance, the sculpture is fully visible from outside the hotel. From this prominent position, Lucky Cat's extended paw beckons visitors to take a chance and do something just outside the ordinary.
When visitors place their palm on the paw, a touch sensor is triggered which dispenses a printed fortune from Lucky Cat's collar. Every guest receives a Cosmopolitan-inspired fortune, but a special few win "golden tickets," which offer a range of experiences, from one-night stays to cocktails to concerts. Visitors are encouraged to take their photo with Lucky Cat and share their experience via #YouLuckyCat.